Read, Write Inc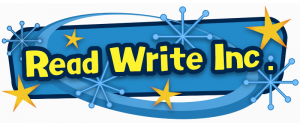 At St. Nicholas CE VA Primary School we are using Read, Write Inc. a series developed by Ruth Miskin
At the heart of Read Write Inc. Phonics is the systematic teaching of all the common sounds in the English language (RWI calls these the Speed Sounds). Children are taught to recognise the sounds and to put them together ('sound blend' them) into words for reading.
Children are taught one way of representing the 44 main sounds of English first, and then go on to learn the alternative spellings later on.
The children receive daily Read, Write Inc sessions in groupings appropriate to their reading level. The children all receive a speed sounds session (phonics work), followed by word reading, book reading, reading comprehension and writing relating to the group reading book.
The Ruth Miskin website (below) gives a fully comprehensive guide for parents including information and video clips to explain everything from why the scheme works so well, to how to pronounce the speed sounds correctly.
Below are links to the leaflets given out in our recent Read Write Inc workshop for parents.
Below are links to the Green and Red words the children learn through Read, Write Inc. The Green words are words that can be sounded out. We use 'Fred the Frog' who helps the children sound out and blend these words.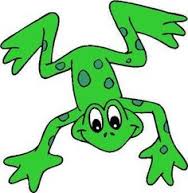 Fred can only sound out the green words! The children learn the phrase "You can't Fred a RED". The red word cards are tricky words that cannot be sounded out and blended.